User:Crovan
From Craftland Minecraft Aether Server
Ex-Helper of Craftland.
Crovan


Age: 18
Player Since
November 16, 2016
Rank
No Lifer
Time Zone
CET
Gender
Male
/warp Asgard
Down the stairs and you may enjoy my skin-museum!
Profile: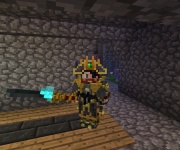 Mc-Name: Crovan
Current Ranks: Architect, No Lifer, Prem IV
Occupation: My last remaining focus is to help build stuff in Event-Maps to keep my Architect-Legacy alive.

Promotion: lasted one year
What else to know? Busy with exams rn.
History
joined Craftland fall 2016
found the Town Telrone
joined Woodtop City in Deepvale
started a Skin-Collection --> Museum: /warp Asgard
began to submit AW-Skins
began cooperation with Cerbion in early 2019
Projects
Projects Crovan is involved in:

| Project | Warp |
| --- | --- |
| Telrone | /warp Telrone_Central |
| Woodtop-City | /warp woodtop |