Boss Fights
From Craftland Minecraft Aether Server
This page is a work in progress.
Please Help edit this page click here For how to join the wiki.
Basic Information
Curently there are seven bosses in Craftland, all listed below on this page. All bosses have 20,000 health, and an equal chance to spawn. In a rare occurrence, the bosses can also spawn with 100,000 health. Any time a boss kills a player, they gain 200 health.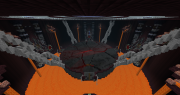 Common Tricks & Tips
Use longer ranged weapons like a Valkyrie Axe or a Valkyrie Sword.
Use strongly enchanted weapons (Smite 9/10 or Sharpness 9/10).
Try to have near-max MCMMO levels to get the most damage out of bosses.
Use Strength III/IV potions dropped from bosses and keep a good distance.
Unless you have a very high leveled Unbreaking enchantment it is advised not to use armor (that you want to keep).
Loot
All the bosses that spawn have their own custom rewards, but also share common loot that is given out to each player at the end of the boss fight. The more damage you do (Indicated by the scoreboard when the boss spawns), the better chance you have of getting good items. You always get 3 or 4 drops when killing a boss (3 for lower damage, 4 for higher damage). This common loot includes:
Chat Announcement
After defeating a boss, players have a chance to recieve announce-worthy loot. This will show up in chat like so:
Beandon just won Valkyrie Chestplate
Sparty just won Bat Wings

Update 8.052 (Loot Update)
This update was introduced on the 22nd of September 2017. This update changed the loot system with bosses in the Arena. List of changes:
Bosses can now drop new unique hats exclusive to the Arena.
Bosses can now drop new unique costumes exlcusive to the Arena.
Regular Bosses can now drop up to 5/6 special items instead of the previous 2 (Example: One wins a hat, One wins potions, One wins clothing, One wins a sword).
All players now have an equal chance to obtain the exclusive loot if they have participated enough..
Bosses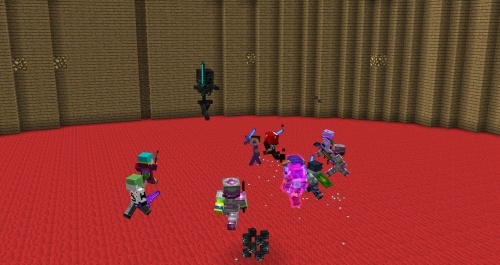 Basic Information
Unique Drops
"A relatively straight forward boss fight. I suggest using long range melee weapons and smite enchants. I also suggest taking off any gear you don't want broken by the lightning." - Beandon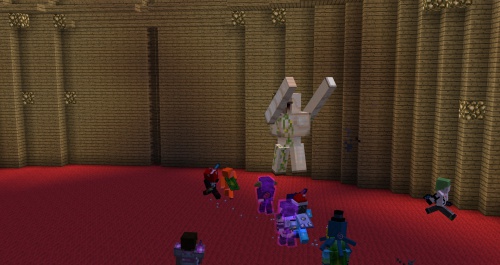 Basic Information
Unique Drops
"Easiest boss fight by far. I suggest bringing swords/axes (with sharpness) and a bow. Use the bow when the boss is charging up his knockback attack so you're still applying damage without getting damaged." - Beandon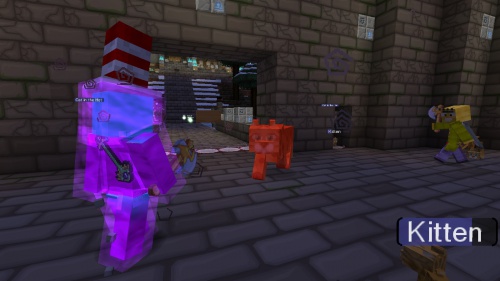 Basic Information
Unique Drops
"Another easy boss fight. I suggest shooting the kittens using a bow since a fully charged shot will instantly kill them. Best enchantment for this is sharpness." - Beandon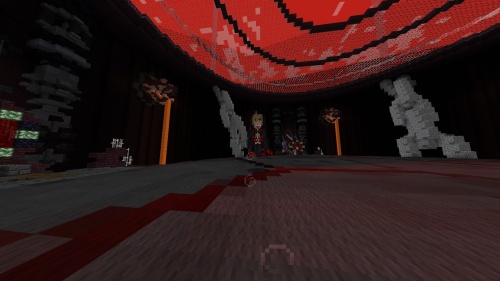 Basic Information
The Vampire boss gains more and more resistance to attacks after every Butler wave (Use Archery's Sharp Shot to penetrate through this resistance)

Unique Drops
"The most hated boss on Craftland, but now the most rewarding. I suggest bringing a bow and having a high Archery level for when the Vampire starts gaining armor in the later rounds and for the Butlers that spawn. I suggest using smite enchanted weapons for the Vampire herself." - Beandon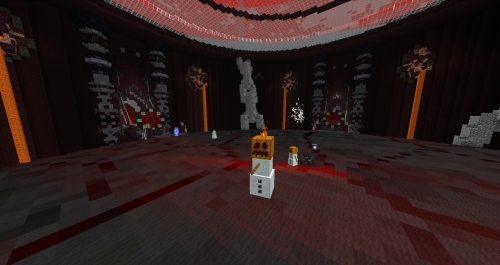 Basic Information
Unique Drops
"I personally dislike this boss. Fight the snowman just like the Iron Golem boss fight but be sure to take out the mini-snowmen that spawn to prevent him regenerating health. Also turn down your volume." - Beandon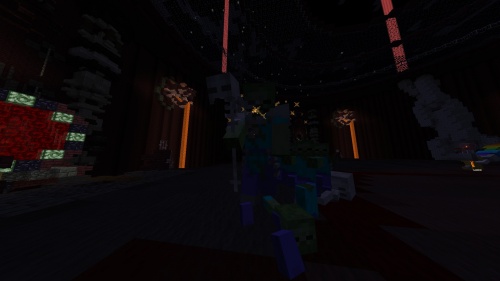 Basic Information
Negates 25-35% of all incoming damage (Excluding Archery Sharp Shot)

Unique Drops
"I suggest constantly moving around this boss whilst using smite enchanted long range weapons. Try to avoid the immunity period AOE effect and bring plenty of bombs for the hordes of zombies and skeletons that spawn every 30 seconds or so." - Beandon
Basic Information
Spawns Mandragoras until 5 is spawned at once. Whilst all 5 Mandragoras are out, the boss will heal 2% of its maximum health every 2 seconds (400 (Normal)/2000 (Super))

"A very easy new boss that is rather nice to fight. I personally just jump up and down on it whilst smacking it with my sharpness axe. Remember to take out the Mandragoras when neccessary and don't worry too much about your hunger being depleted, the arena has regeneration for you." - Beandon
Unique Drops
Super Bosses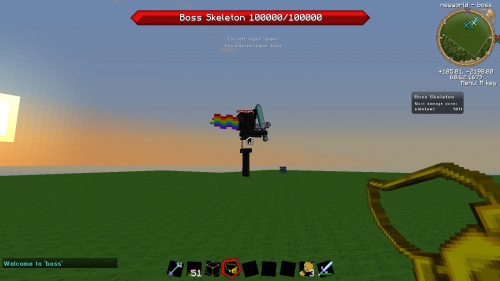 Basic Information
Have hats that they wear and when killed drop the hat they are wearing.
Have 100,000 total health.
When a boss is ready to spawn there is a 1/30th chance that the boss spawned will be a Super Boss.
To be able to get a hat you have to attack 0.5% of the 100,000 health.
Unique Drops
The hat that the Boss may be wearing.
6 drops instead of 4 drops.