User:Diamgamingwtf
From Craftland Minecraft Aether Server
Beandon
Player Since
19th of December 2013
(18th of June 2012)
Rank
No Lifer
Time Zone
British Summer Time (BST)/GMT
Lives in
The United Kingdom
Favourite Pages I've Worked On
1
Shadow Skylands
2
Deepvale
3
Craftland Wiki
Some Hobbies

Programming (HTML, Java etc.)
Gaming (LoL, CL etc.)
Watching Stuff (Anime, YT etc.)
Sleeping (Self-Explanatory)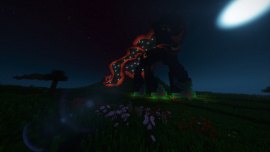 Basic Information about Beandon
Important Dates
Birthday: 6th of December.
Return to Craftland: 20th of June 2017.
Helper Promotion: 10th of September 2017.
Moderator Promotion: 29th of January 2018.
Administrator Promotion: 31st of October 2018.
Retired: 12th of July 2021.
Other Noteable Stuff

I like to fuck around with pig on a regular basis.
I am in a relationship with Saya.
Some random stuff I coded
Golden Chest, VoteWheel Update, Daily Quests, Flag Display, Incandescent Artifact, Blade of Elysians, Xmas2018 Event, Flux Altar Update, Loot Hoarder, Name Changer, Some Staff GUIs, Summer 2019 Event, Fishing Update, Soulbound Update, Loot Bags, Palladium Sword, Crows Hallow Event, Xmas2019 Event, Patch 9.1, Patch 9.2, Bees, Signs, loads of items/blocks and loads of walls, fixed bugs yada yada..